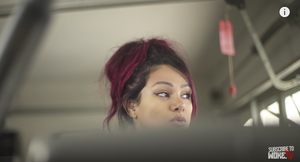 Snow Tha Product Daily Vlog What did we say? It's for real this time.  We done woke our game up.  Snow been vloggin'.  She's committed to this here commitment.  Ain't no turning back.  But what does this mean?  You get the good, the bad, the treadmill!  Catch Snow's vlog as she's here treadmilling it up!  READ: Snow Tha Product Unseen Baby Footage READ: Snow Tha Product Half Way There Tickets Now Available What do you guys think of the vlogs? Are you digging them?  And by digging, we mean, do you have your shovel out? Are you a fan?  Let us know...
---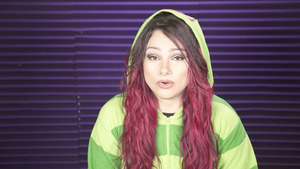 New Vlog By Snow Tha Product Shows Unseen Baby Footage!  Per Snow Tha Product Commitment, vlog number 2 hits youtube! In this Mother's Day edition, she shouts out Momma Woke, insomnia, and how it takes being just a little bit of a brat to follow your dreams! Check out the video below and make sure you subscribe to Woke.TV! READ: Why Fat People Win-New Vlog by Snow Tha Product READ: Snow Tha Product, Half Way There Tour Tickets Now Available
---
Latin American Women Featured on Money #STAYWOKE Okay, so... America, here we are, 2016.  It has been quite a ride hasn't it?  Our first African American president is on the tail end of a two term presidency and we are finally considering putting, not only a person of color on an actual piece of like, money, but a woman at that! The OUTRAGE!   READ: Tupac Talks Trump in 1992 Interview Yes, Donald Trump, we know you still desire to build a wall between progression and the "good 'ole days" disguised as your misogonystic and racist fanatical ploy to well, "Make America Great...
---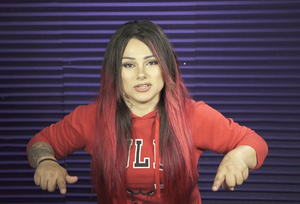 New Snow Tha Product Vlog!  Snow is BACK AT IT AGAIN with the vlogging! And this time? It's for real, for real.  Commitment, you and Snowy.  Check out her latest vlog as she discusses her top five favorite rappers, inspiration from Mr. SpaceJamGardenz himself, and how it pays to be honest with yourself!   Woke.TV bout to be on a whole new level! Make sure you guys tune in and SUBSCRIBE to Woke.TV for tons of new content coming straight to your laptop, desktop, or cellular device! Oh, and another solid point.  You, the viewer, have a chance to let Snow know...
---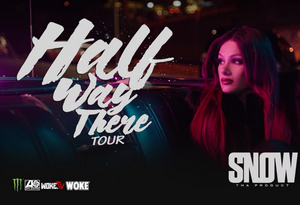 Snow Tha Product Announces Tour Dates!   if u watched us LIVE LAST NIGHT U KNOW IM GOIN ON TOUR N DROPPIN NEW MUSIC N VIDEOS... YALL READY? ? http://woke.tv A photo posted by @snowthaproduct on May 2, 2016 at 12:55pm PDT   Ask and you shall receive, people!  Snow is back at it again with all new errything!  With new music on the way, videos on the horizon, and tour announcements, summer '16 'bout to be lit!  ALLLLL summer '16.    READ: Woke.TV Episode 30 Out Now!  READ: Woke App Now Available for Free!  Get Snow Tha Product, Half Way There...